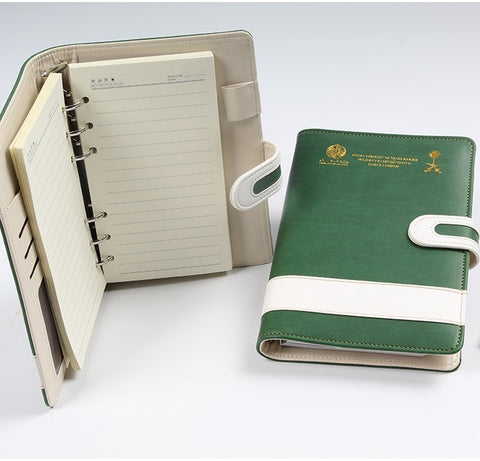 Manufacturing practical Corporate Diary, Customized Notebooks get to become one of the most popular corporate items. Many kinds of universities like custom the company's own Customized Notebooks by product list. At the same time, its pages can be custom-produced by products list. So you could tell your performance through popular words and photos. The journals should be a preeminent means to display its idea.
As a Customized Notebooks supplier, Anda Impriting has dedicated ourself to manufacture Customized Notebooks on the date of building up in 2006. Moreover, Anda Notebook already produced lots of Customized Notebooks that satisfies various clients.
By the tractate, Anda Stationery is going to show you 5 Great Customized Notebooks at us.
ADNB2004 A7 Customized Notebooks . The Customized Notebooks should be custom-produced by cover , at the same time, the pages will be customised as well. Anda's classic notebook is 76 lines and also 105 g yellow paper. Opting from 14 colors, those customized journals of logo take lots of notebooks for your information.
ADNB6617 Fashion Style Customized Notebooks . The Customized Notebooks should be customized by cover and its inner page is going to be customized. It has 86 sheet as well. The product should be a good thing for the employees, ture?
ADNB2316 Classic Customized Notebooks . This Customized Notebooks should be customised by gift set or the inner page can be imprinted. With a simple leather ring the user should get a marker with the planner and it will feel advanced.
ADNB5614 Colorful Customized Notebooks . The Customized Notebooks can be customized with cover and the inser page is customised. The notebook has two designs for selection. By A5 size, it must be practical to your writing.
ADNB9829 Leather Customized Notebooks . The Customized Notebooks maybe customized in color , at the same time, its inner page should be customized. With the plastic cover, the product could be available for your daily carry on.
About personalization option, customers may draw her logo on notebook's cover and the inner page can be personalized as well. you could take four choices: Color Imprinting; Gold and Silver Foil Imprinting. Moreover all options are 100% discount. As regard Customized Notebooks with personalized page, lots of people chose to print her company's product list onto the page then clients can show their products information.